Energy markets dynamics are always evolving. To navigate these changes, traders, analysts and risk managers need access to quality real-time data and effective risk management tools.
Why ICE Connect?
Tap into global energy markets.
Analyze a vast oil market covering 600+ products exclusive to ICE Connect.
Get a more comprehensive view of energy markets through ICE Connect with price discovery and collaboration tools, real-time and historical data, and intuitive trading functionality. Connect to ICE's vast markets and access features like Platts oil price assessments, vessel tracking, fundamental data and more.
Oil market data and analytics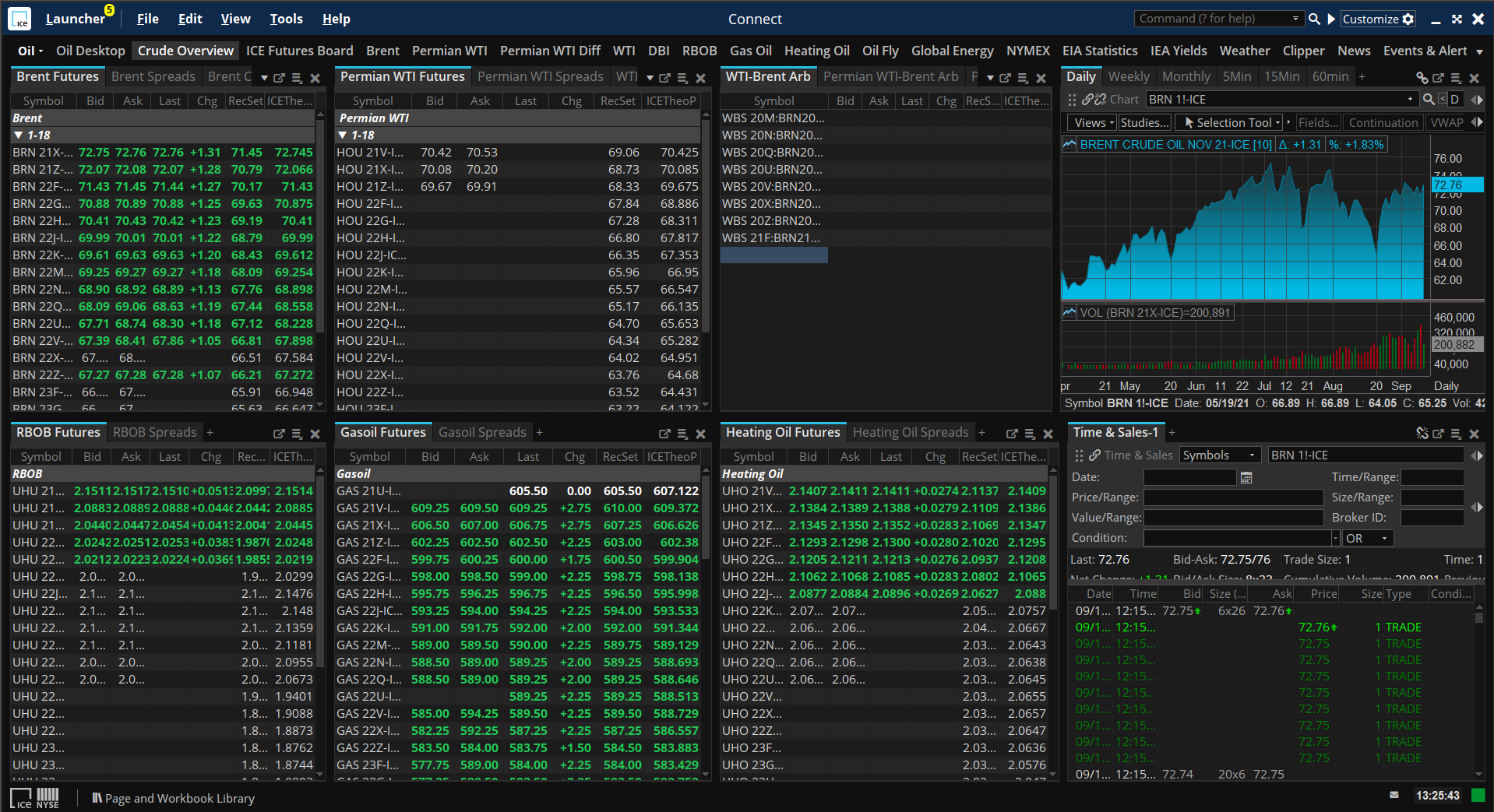 Global supply and demand fundamental data from S&P Global Platts
Refinery capacity forecasts and outage reporting
US Storage and Export Forecasts
Vessel tracking and trade flows from S&P Global Platts and ClipperData
Refinery Margin Calculator
News from Dow Jones, Argus and Dataminr
Global public supply and demand balance data
Pricing data from major price reporting agencies
Support for additional third-party content
ICE XL (Excel Add-In)
Real-Time Data
Historical Data
Time & Sales
Forward Curve Builder
Options Analytics
Market Depth
ICE Connect Python
Access full library of content including proprietary ICE content, ICE S2F data, weather data, ICE Chat quotes and ICE Calculated Prices
Access to over 180+ global exchanges and multi-asset fundamental content
Access to real-time quotes, time & sales and time series data
ICE Chat Integration
Access your trades, bids and offers in ICE Connect for advanced charting and analysis
View real-time and historical ICE Chat data alongside exchange data
Integration with ICE XL