Speakers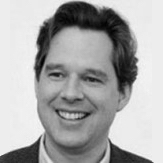 Deputy Director at the Center for Energy and Environmental Policy Research, Massachusetts Institute of Technology
Dr. Michael Mehling is Deputy Director of the MIT Center for Energy and Environmental Policy Research and a Professor at the University of Strathclyde Law School. He is also a non-executive director with Ecologic Institute in Berlin, a Manager of the Konrad-von-Moltke Fund in Berlin, and a founding board member of Ecologic Institute in Washington DC, the Blockchain & Climate Institute (BCI) in London, and the European Roundtable on Climate Change and Sustainable Transition (ERCST) in Brussels.
In his work, Michael focuses on comparative and international climate policy design and implementation, including its intersections with environmental, energy, and trade policy. On these topics, he has coordinated research projects for international organizations, government agencies, private companies and civil society organizations in North America, Europe, and the developing world. He has advised decision makers in over a dozen countries, testified before or briefed legislators in the United States, the United Kingdom, and the European Union, and served as an expert in several climate litigation cases.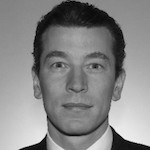 Director, Utility Markets, ICE
George von Waldburg is Director, Utility Markets at ICE Futures Europe, previously being Director, Emissions Markets. He is responsible for sales and market development of ICE's European carbon portfolio.
George joined ICE through the acquisition of the Climate Exchange Group Plc in 2010, which operated environmental exchanges including the world's first carbon market; the Chicago Climate Exchange. As Business Development Manager, European Climate Exchange, he was responsible for sales of the world's largest compliance and voluntary carbon markets. He previously worked in business development roles for Venture Capital Management, Sal. Oppenheim, and the London Stock Exchange.
He holds an Investment Management Certificate from the CFA Institute and a BA (Hons) degree in Business Administration from the European Business School.