Using climate data to understand the greenhouse gas emissions reporting landscape
Authors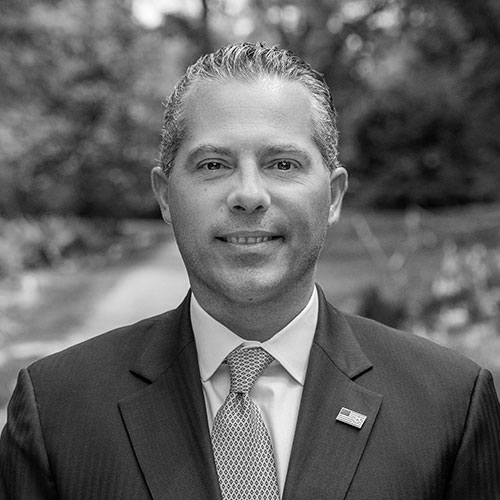 ICE Data Services Director
Business Development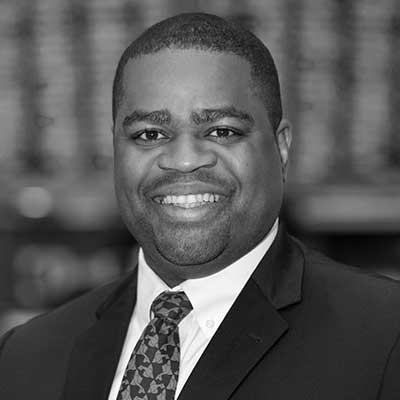 ICE Data Services Senior Director
Sustainable Finance Data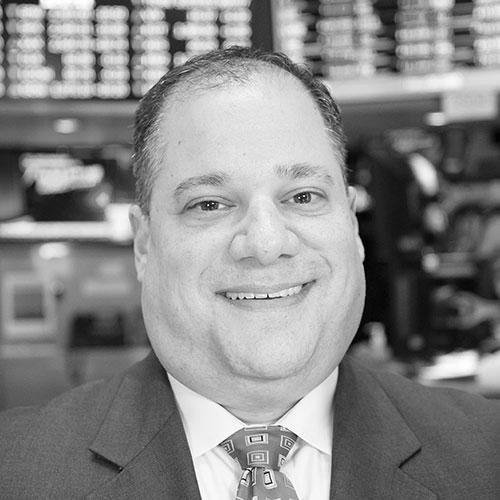 ICE Data Services Senior Director
Regulatory Products
ESG, SFDR PAI, SRI, SLB, GHG: the list of sustainable finance abbreviations seems to be sprouting as fast as the amount of money flowing into these products. In 2021, global impact bond issuance soared past $1 trillion and assets under management for US sustainable funds hit $357 billion, with a climate-focused ETF netting over one billion on first day of launch during the year, a new record on both fronts for sustainable funds. These investment managers are guided by climate data that can be used alongside traditional valuation metrics to help refine investment strategy.
In March, the SEC proposed several additional climate-related disclosures for investors. The proposal is designed to improve transparency and comparability of climate risk disclosures. All filers will be required to disclose Scope 1 and Scope 2 emissions, while only larger companies would be required to disclose Scope 3 emissions if material or the company includes Scope 3 emissions in its GHG reduction targets.
Using ICE ESG Data, we examined GHG emissions disclosure across a sampling of equity benchmarks on both sides of the Atlantic. The sampling showed that European indices tended to have a higher percentage of their constituent companies providing emissions disclosures. At the country level, France and Germany topped the leaderboard, with their indices having average disclosure at or above 90% of constituent companies. This pattern appears to be driven by the Non-Financial Reporting Directive (NFRD) which covers French and German firms, making it more likely for them to be required to disclose.
Index Constituent GHG Emissions Disclosure
Proportion of Index Constituent Companies Currently Disclosing
Source: ICE Data Services
Digging deeper into the data, we looked at the ICE US 1000 Index and tried to determine if there were patterns in GHG emissions disclosure at the sector level. To do this, we combined reference data from ICE's Business Entity service with information from ICE's Sustainable Finance Data. Interestingly, there was some significant disparity among the sectors, despite all companies being domiciled in the United States and being constituents of the same index. At one end of the spectrum, companies classified by ICE in the Utilities sector showed an impressive proportion disclosing GHG emissions, with Scope 1 and 2 hovering on either side of 95% and Scope 3 just north of 80%. By contrast, Healthcare companies, as a group, were not able to muster a reading above 50% disclosure for any of the three emissions categories.
ICE US 1000 Index GHG Emissions Disclosure by Sector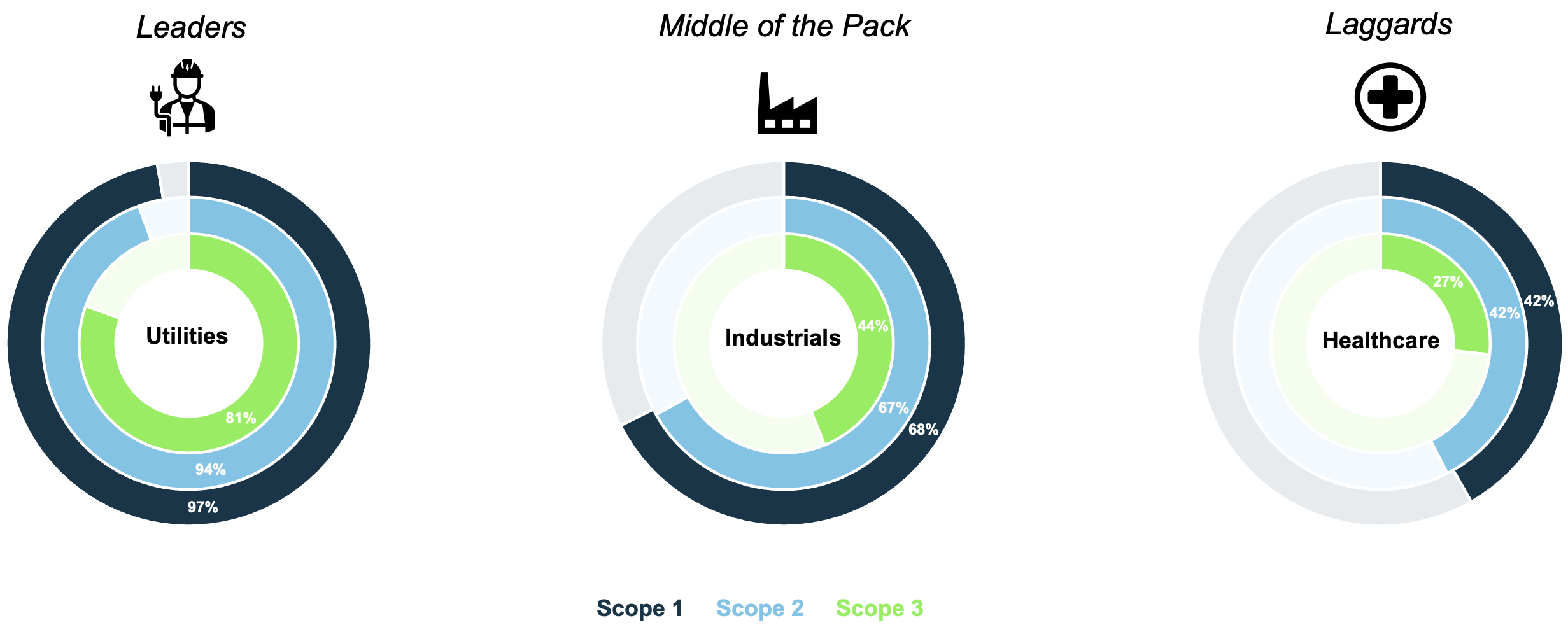 Source: ICE Data Services
When investment managers or other key decision makers are attempting to compare two companies on the merits of their environmental commitment, being able to visualize their ESG data side-by-side can be helpful. The ICE ESG Viewer enables a user to conduct that type of analysis by providing metrics from ICE's Sustainable Finance data in absolute terms, relative terms (vs. sector average), and temporally (year-over-year change). Some fascinating insights can be gleaned from drilling down in this manner. Consider the following example, in which we looked at emissions disclosures by two companies that might be considered close peers given they operate in the similar markets, produce comparable products, and are both large cap, global technology firms. Despite the similarities, the companies look quite different when analyzing their GHG emissions disclosures.
In the ICE ESG Viewer we can see that Company 1 has disclosed quite low Scope 1 and 2 emissions, but relatively large Scope 3 emissions. By contrast, Company 2 has a more evenly distributed emissions footprint. This difference could be because one company may rely heavily on third party distribution and supplier relationships, versus another company that is more vertically integrated.
Another interesting observation is that Company 2 opted to disclose its emissions in more detail, providing both the location-based and market-based measures for Scope 2 GHG emissions. More granular reporting like this may assist investors to better understand how the purchase of renewable energy credits (RECs), which is considered in the market-based approach of calculating Scope 2 emissions, plays a role in the company's emissions management strategy.
While snapshot summaries are an effective way to convey a company's current state of affairs, there is additional value in understanding how a company got to where it is today. ICE can provide historical environmental data that can be utilized by investment professionals to reconstruct and follow the unique pathways that firms have taken toward emissions reduction.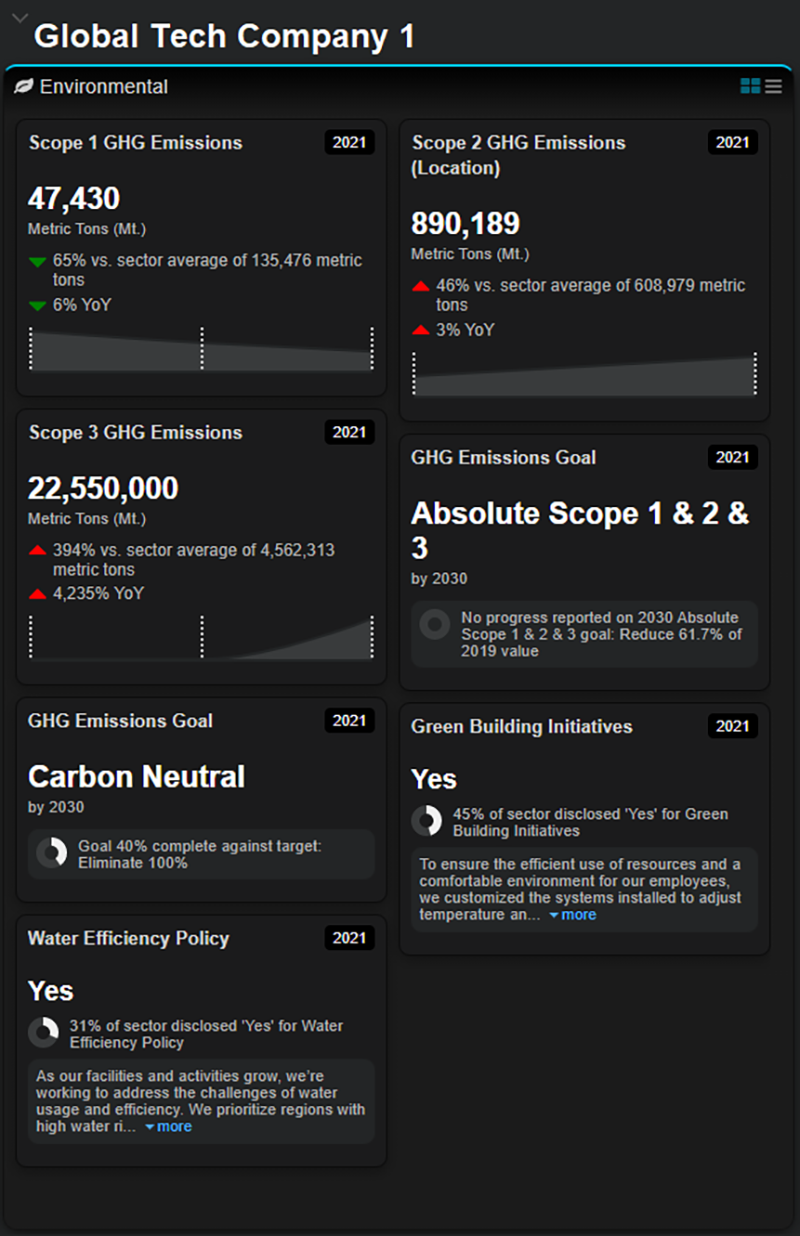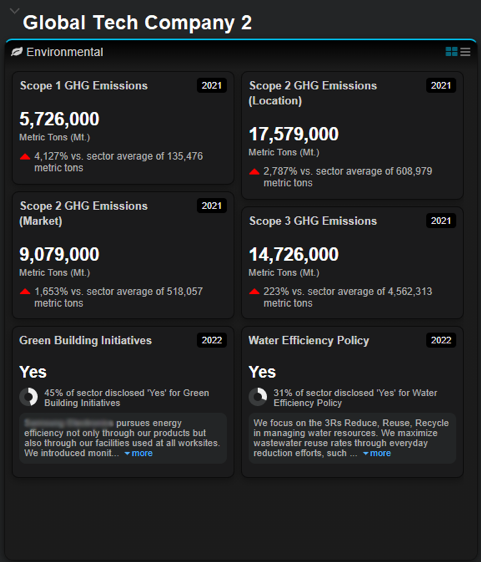 Moving beyond GHG emissions, it's important to note that the SEC proposal has additional elements that companies will need to adhere to and that investors may wish to include in their decision-making process. Specifically, firms would be required to disclose if carbon credits or RECs are used as part of their emissions management strategy.
Additionally, if an internal carbon price is being utilized, a company would have to disclose several different elements including: price per unit, total price and how it may change over time, and rational for using the internal price.
Here, ICE can deliver transparency through our environmental futures contracts and various index products, including the ICE Carbon Futures Index Family, which reflects pricing from the four most actively traded carbon markets in the world. As demonstrated by the ICECRBN Global Carbon Price (CPW Weighted) data, levels recently hit an all-time high and have shown elevated volatility in 2022.
ICECRBN Global Carbon Price (CPW Weighted)
Source: ICE Data Services
In addition, ICE's nature-based carbon credit futures contract is one of the first exchange-traded products designed to measure the carbon sequestration and storage capabilities of nature. This contract delivers project-based carbon credits, allowing market participants to manage their carbon footprint.
Whether you're searching for a deeper understanding of ESG differences across companies (geographically, by index, by sector, etc.) or would like data to assist your firm in its disclosure, ICE has solutions to help.