Natural gas is evolving to become a truly global commodity, driven by the commoditization of liquefied natural gas (LNG). Surging shale production has made North America a key exporter, while Asia's long-term legacy LNG contracts need renewing.
We offer liquid, global energy markets, including the broadest range of natural gas benchmarks from the US and Canada, to Europe and Asia. As the only global energy exchange and home to Brent- the global barometer for crude - we have a depth of liquidity, tools and data for your risk management needs.
In North America, our natural gas basis markets have become representative of regional volatility and transparent pricing, as Henry Hub diverges from pricing at key Shale basins. In Europe, we are the most liquid on-exchange marketplace for trading and hedging through the UK NBP and Dutch TTF futures contract. And in Asia, where underdeveloped infrastructure means LNG is a key source of natural gas, our JKM LNG futures contract has become the benchmark for pricing across the region.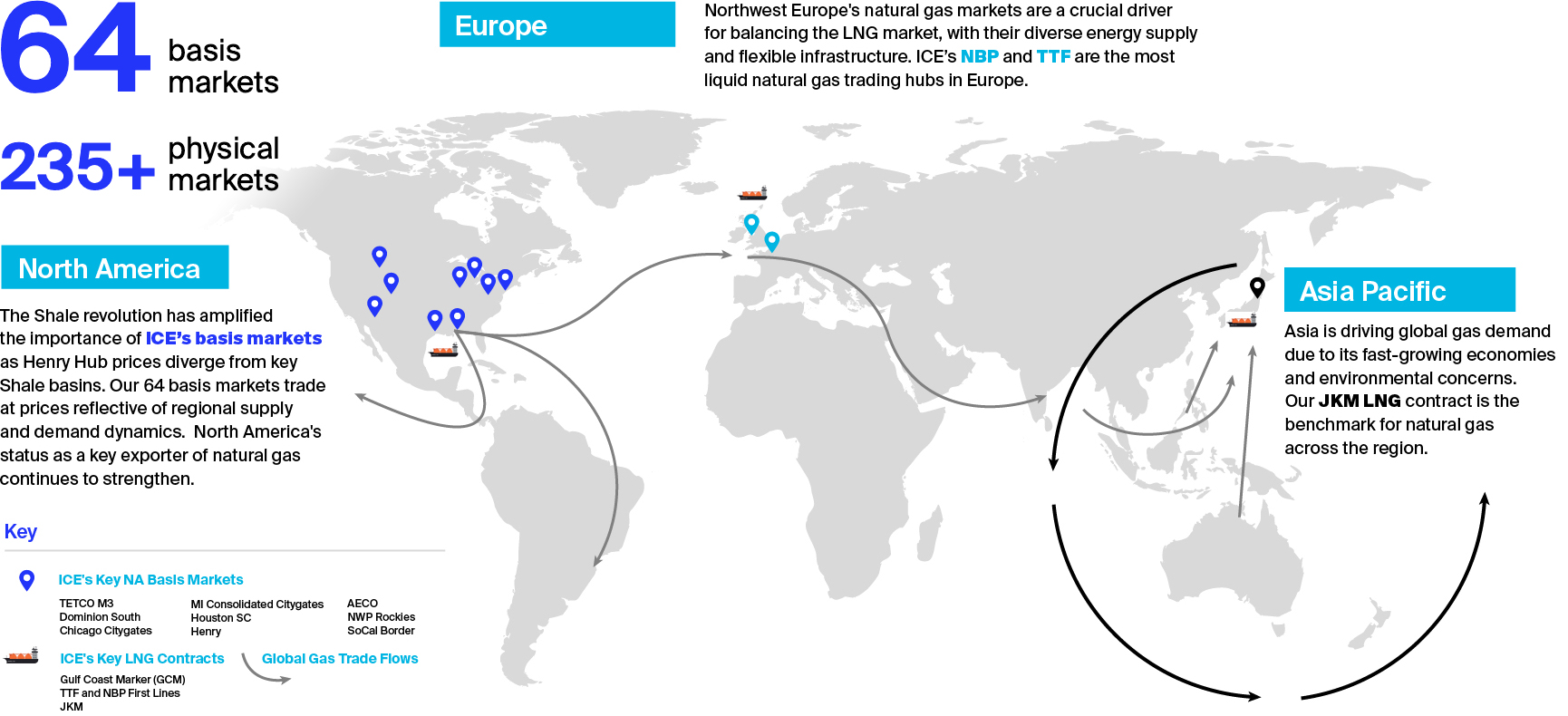 ICE Natural Gas Data Center
North America
North American Gas
Recent OI Activity
Europe