We collaborate with you on your strategy through all phases of the ETF lifecycle to drive your success
Index Evolution: From Development to Delivery

Nearly $1T Benchmarked to ICE Data Indices
Our extensive global index includes over 5,000 fixed income, equity, currency and commodity indices that are trusted by market participants around the world and backed by a 50-year track record in index provisioning
Launch your strategy
Leveraging Powerful Data
ICE Data Indices combines leading reference data, evaluated pricing and analytics along with a track record of index provisioning to deliver index solutions for your requirements.

Custom Indices Supporting ETF Strategies
In addition to an extensive offering of standard indices, we offer a customization facility to create indices tailored to particular investment strategies.
Development
Our index analysts will work with you to develop and backtest index specifications. If you'd like to self-index, we can provide the raw materials.
Branding
The index can be branded as an ICE index or carry your own name.
Publication
Includes the full set of performance and statistical measures that are published for all standard indices.
Distribution
The Index is disseminated to a wide range of platforms alongside our standard indices.
Comprehensive Calculation Capabilities
Our global team calculates indicative optimized portfolio value (IOPV) across multiple asset classes including funds that include fixed income and hard-to-price assets. Calculations use real-time market data across a broad range of asset classes around the globe, and are generated up to every 1 second for 23.5 hours a day, 6 days a week.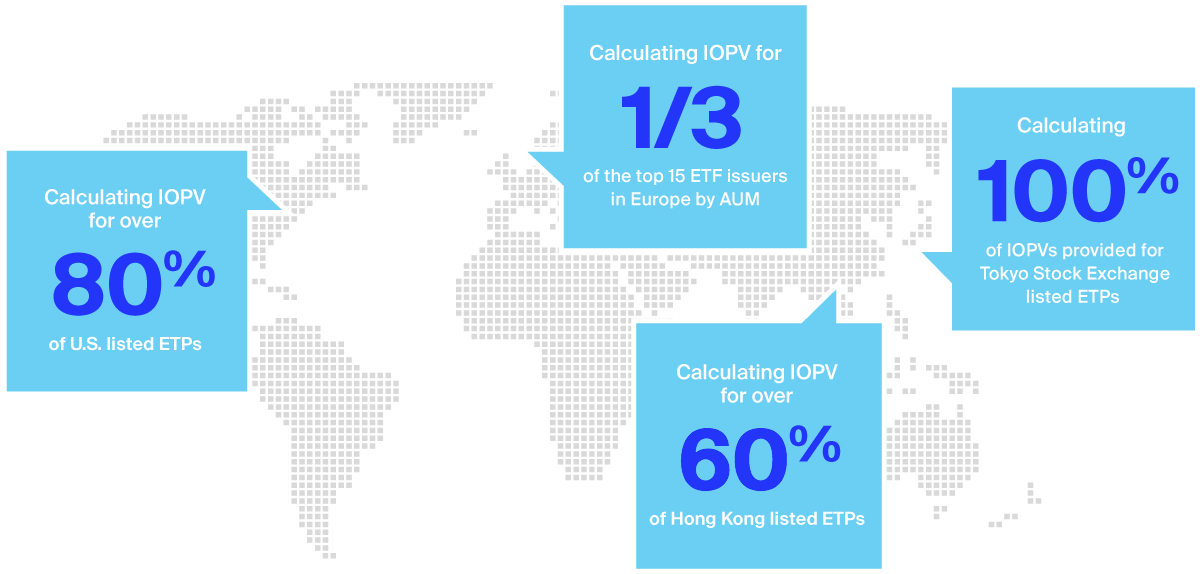 Sources: US – ETF.com; Tokyo – jpx.co.jp; Hong Kong – hkex.com.hk; Europe – statista.com
Ready to List? Choose the Leading Exchange for ETFs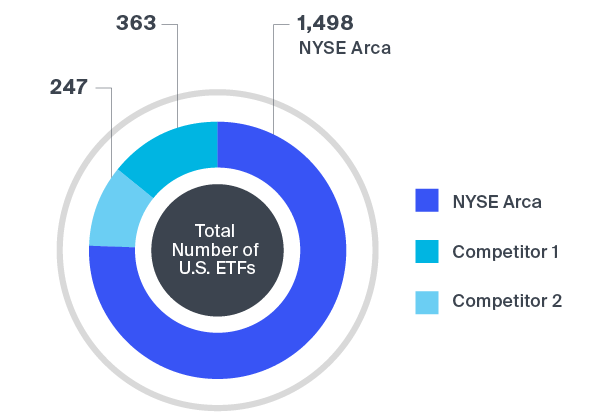 ---
#1 In ETF Market Quality
83% of ETF AUM
2X more trading volume than the next largest exchange
Narrowest quoted spreads, across all U.S. ETFs