Getting Started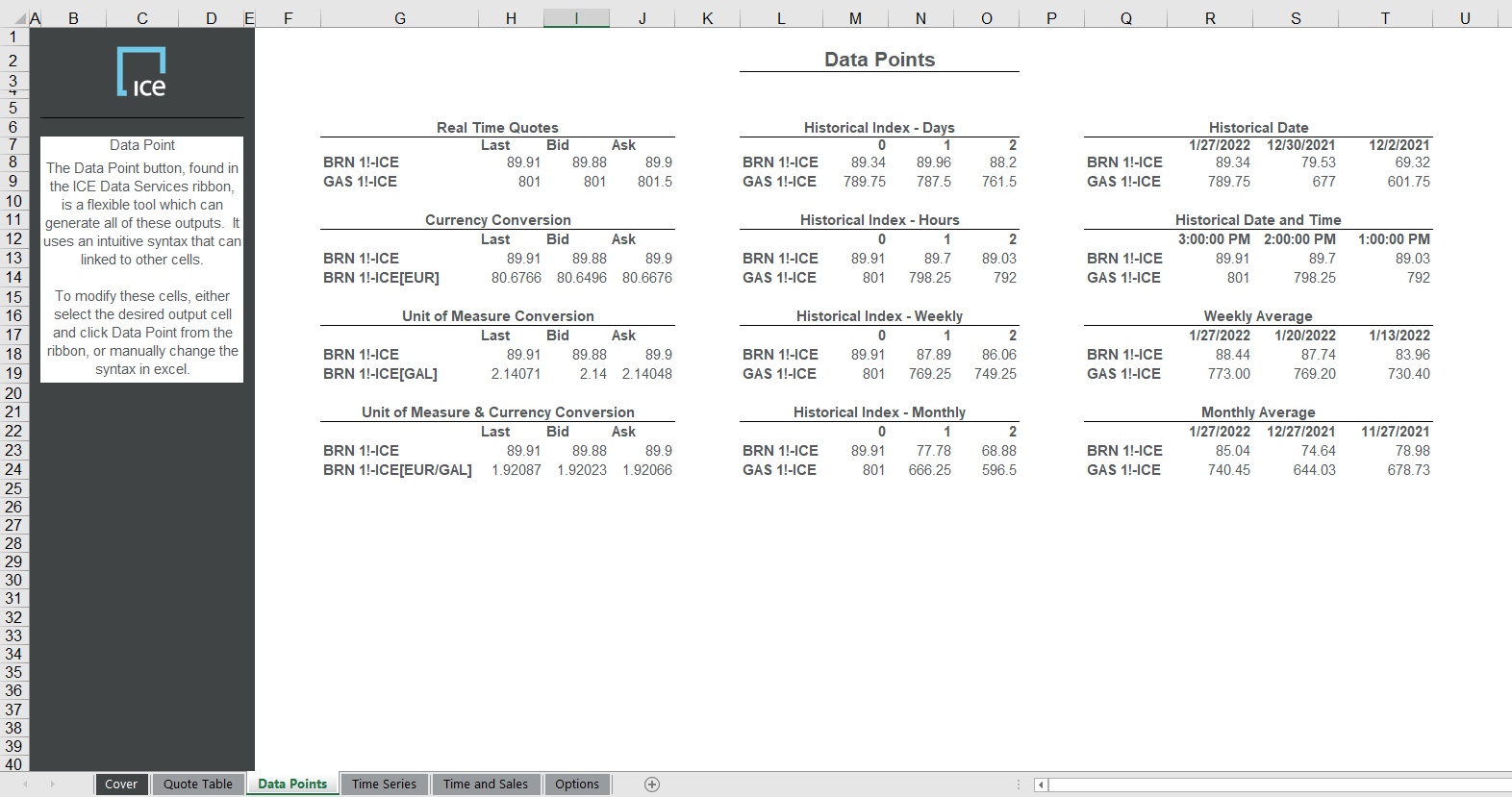 Learn about the most common features offered in ICE XL, with how-to guides and examples for each of the following tools; Quote Table, Data Points, Time Series, Time and Sales and Options.
FX Interpolator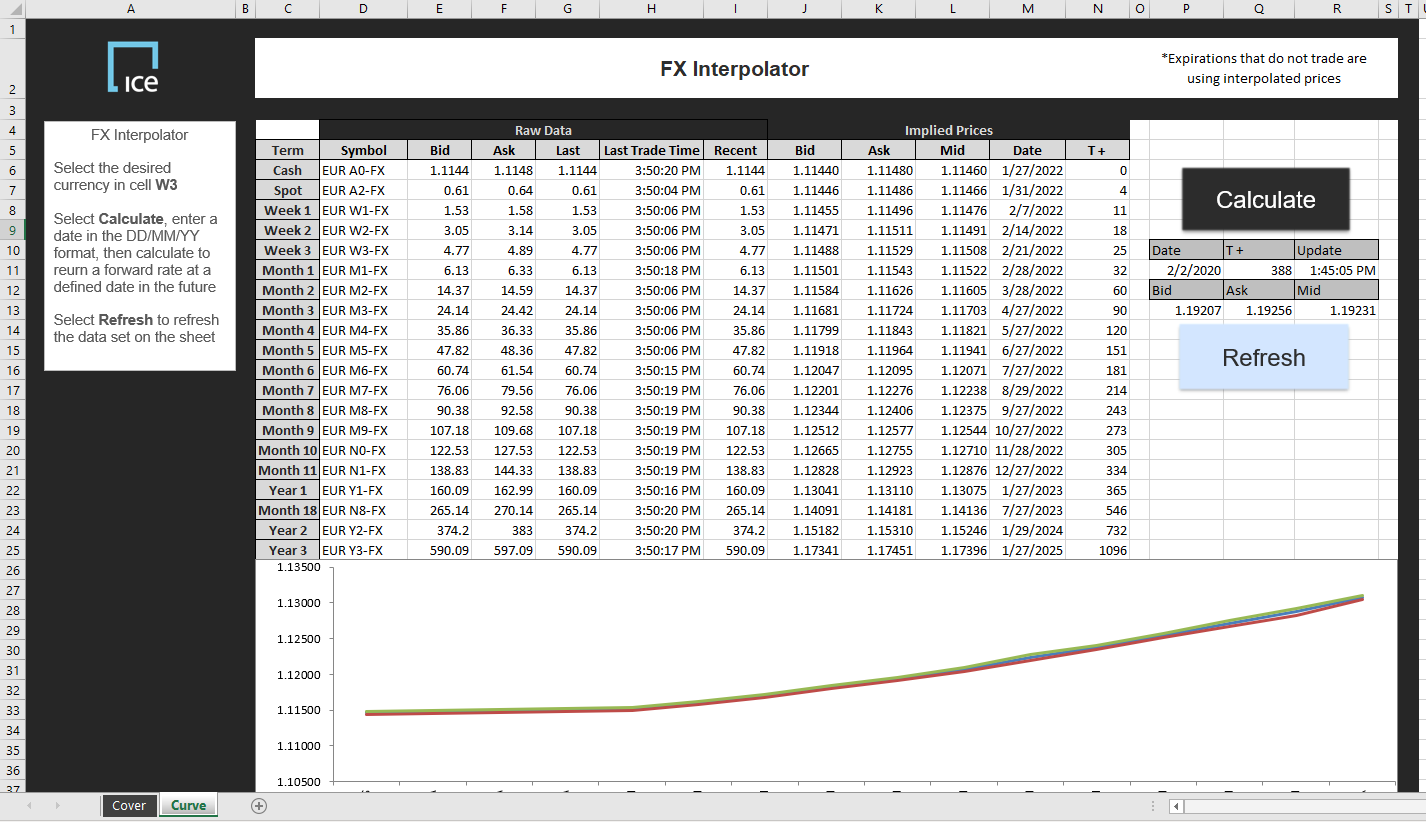 Use this prebuilt FX interpolator to provide FX forward rates at specified dates in the future. Macro enabled workbook.
Data Point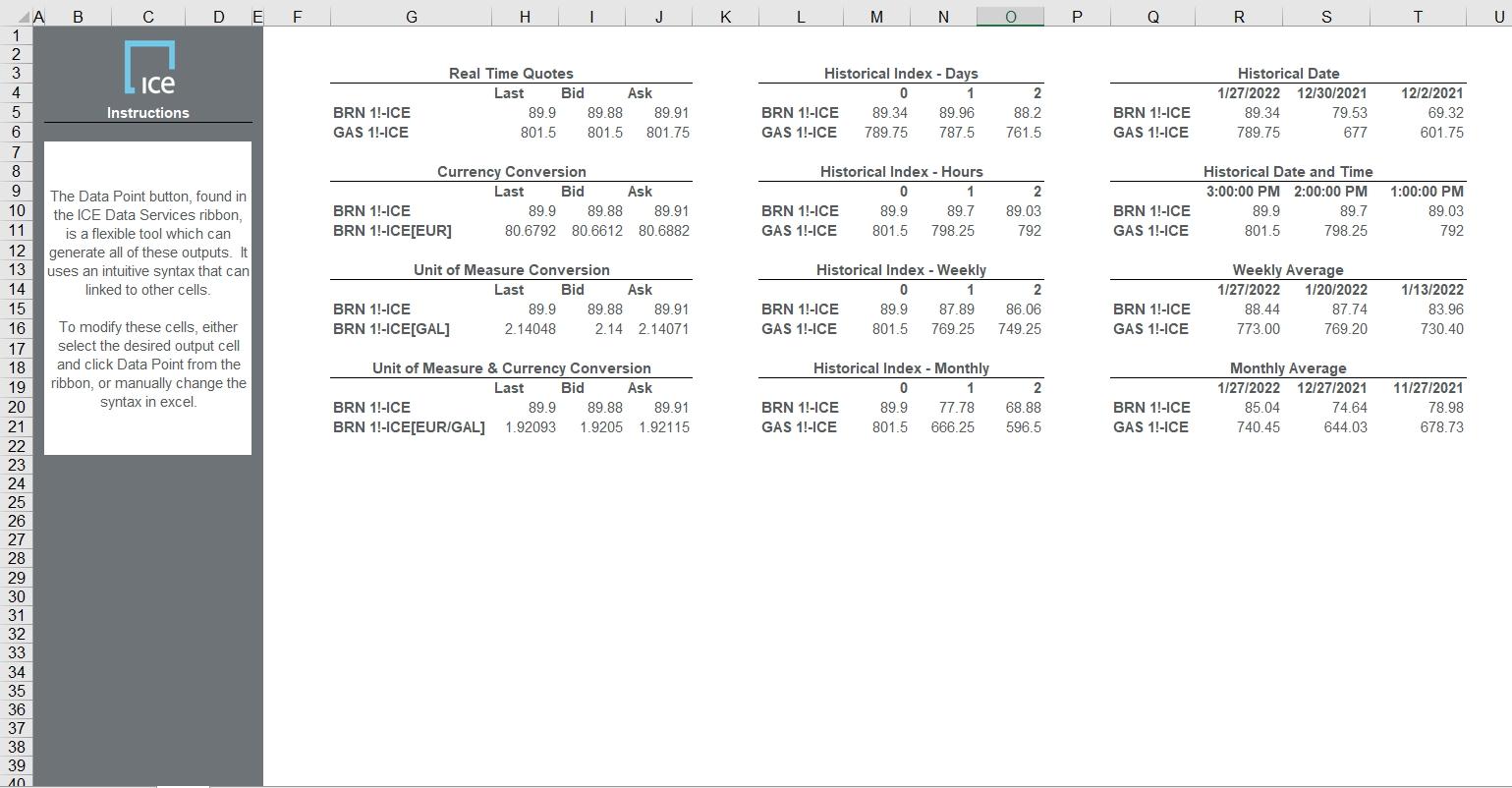 The Datapoint template showcases some of the flexibility within the application. From monthly averages to unit and currency conversion, the Add In can output nearly any request into a single cell.
Formula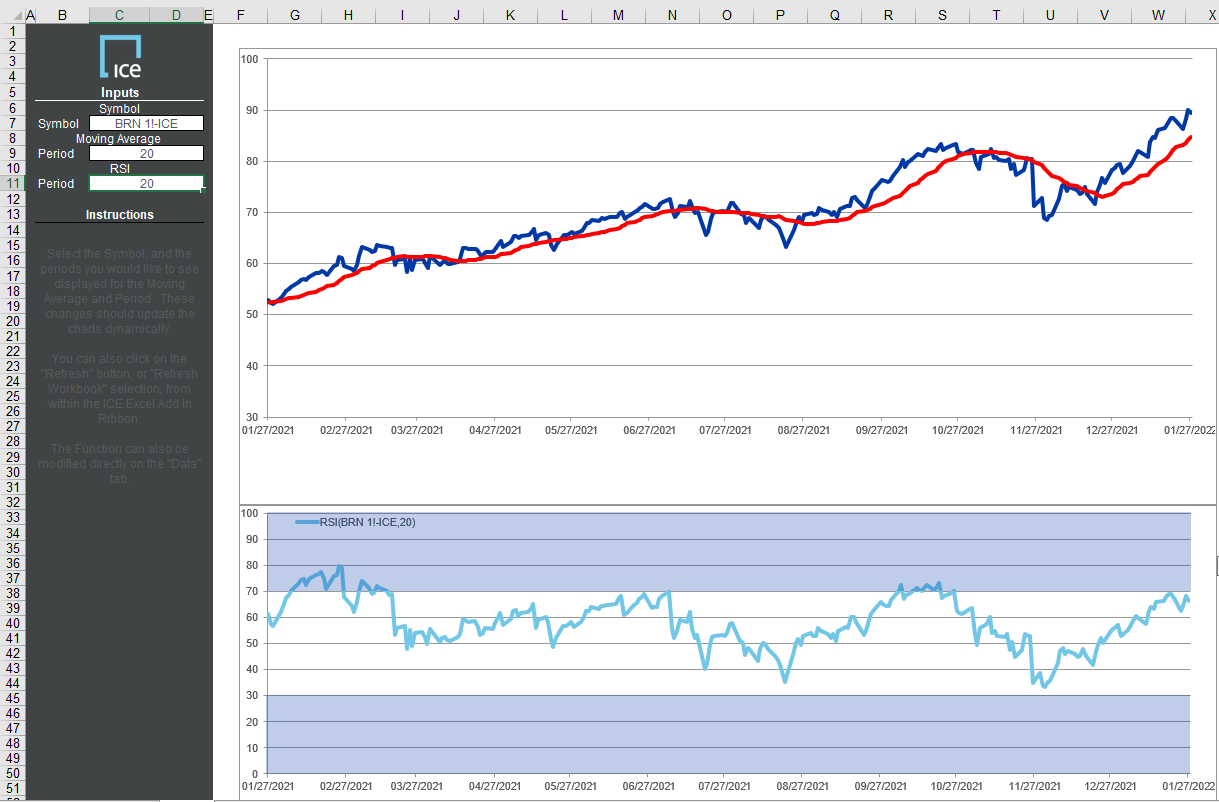 Dynamically change technical indicators in the formula chart in Excel. Formulas can be used for simple cracks and spreads, as well as advanced statistical functions.
Time Series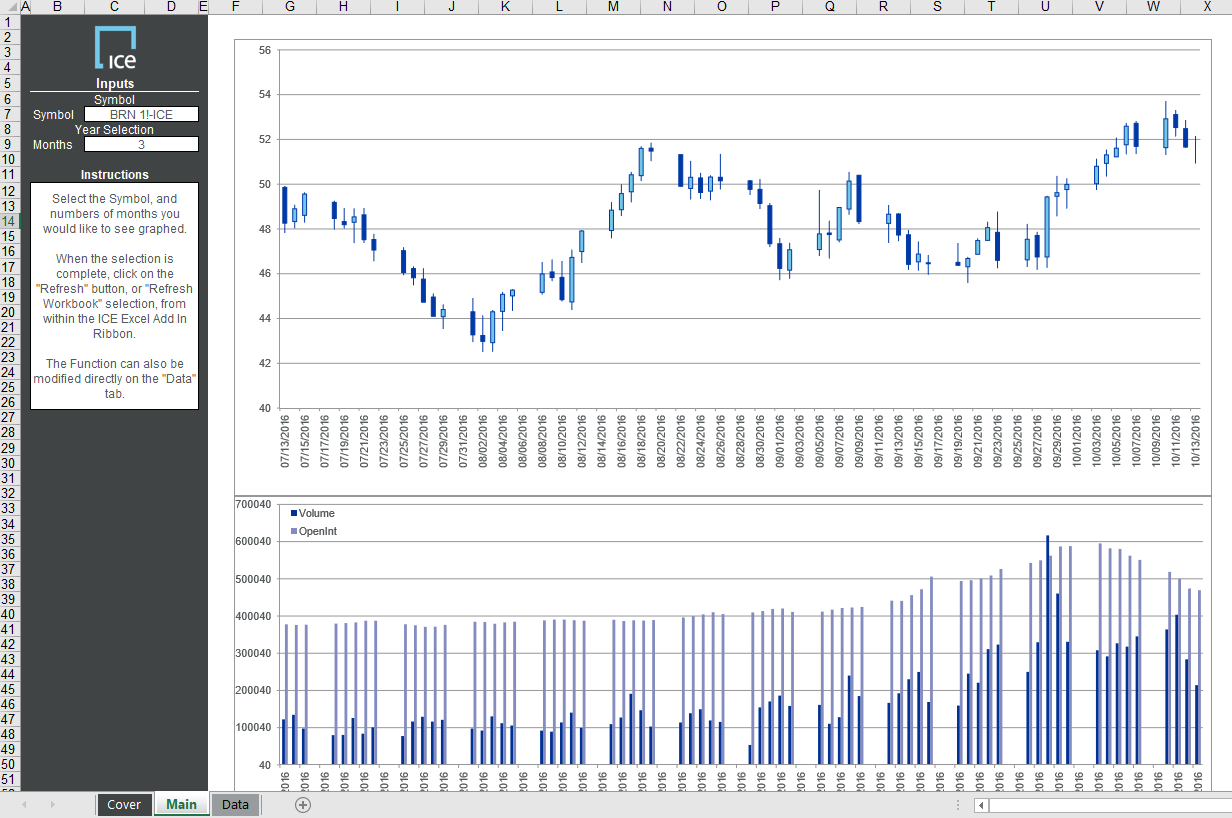 Retrieve deep Daily, or intraday history directly into excel. Advanced parameters for removing weekends, holidays, and advanced fill mechanics to manage disparate datasets.
Quote Table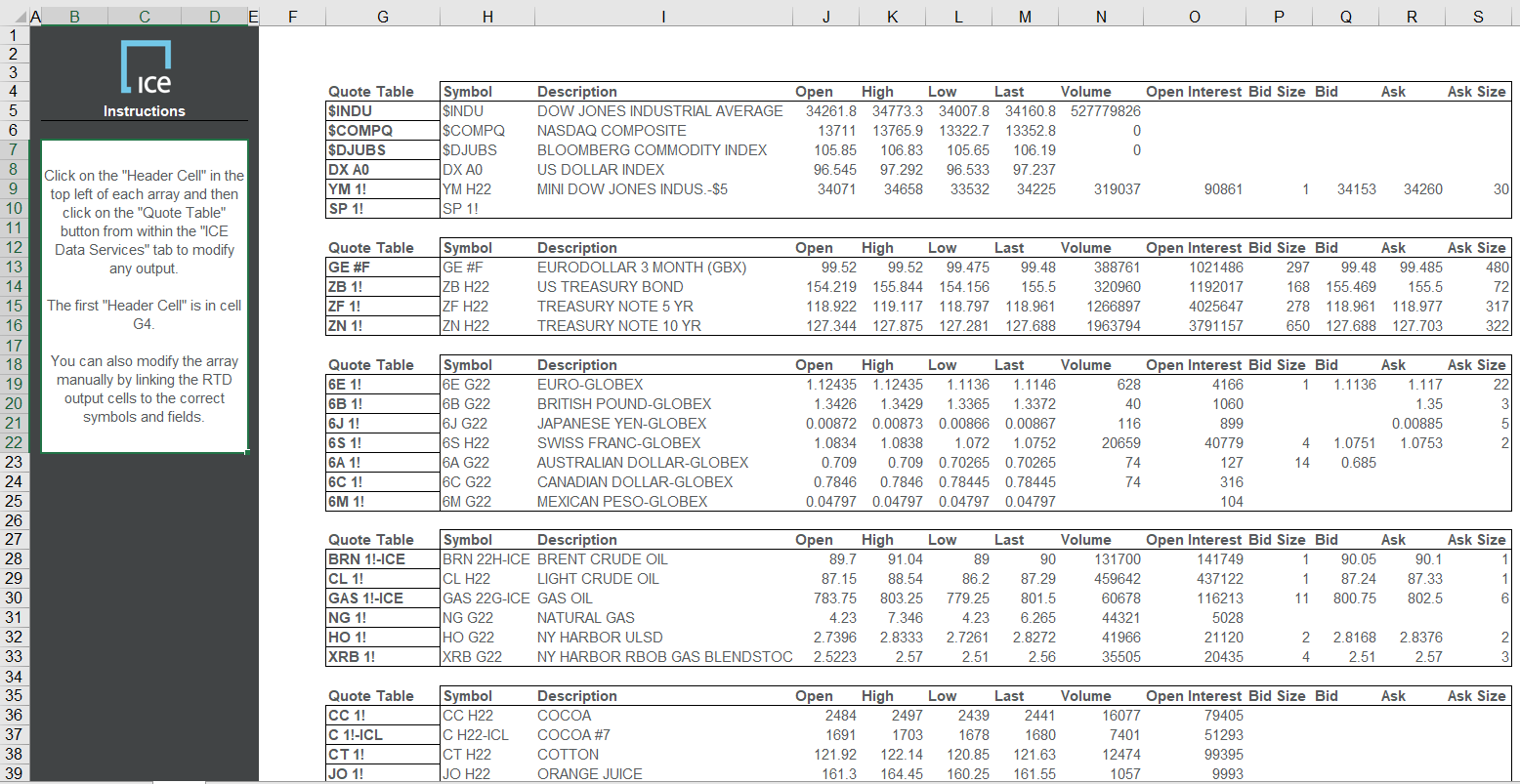 Output a flexible array of live data. The Quote table is easy to generate or modify, either directly in Excel or through our advanced Add In windows.